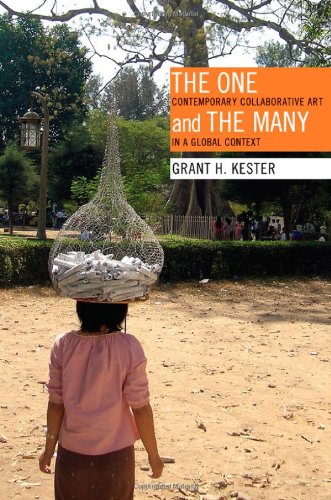 "Collaborative and collective art practices have proliferated around the world over the past fifteen years. In The One and the Many, Grant H. Kester provides an overview of the broader continuum of collaborative art, ranging from the work of artists and groups widely celebrated in the mainstream art world, such as Thomas Hirschhorn, Superflex, Francis Alÿs, and Santiago Sierra, to the less-publicized projects of groups, such as Park Fiction in Hamburg, Networking and Initiatives for Culture and the Arts in Myanmar, Ala Plastica in Argentina, Huit Facettes in Senegal, and Dialogue in central India…The One and the Many presents a critical framework that addresses the new forms of agency and identity mobilized by the process of collaborative production." -https://www.dukeupress.edu
The Art & Class Discussion Club is meeting this coming Saturday to discuss Grant Kester's The One and the Many: Contemporary Collaborative Art in a Global Context.
Oakland Art Museum's Sculpture Garden
Saturday, November 16 at 2pm
To get there, walk up the main stairs at 1000 Oak Street. Straight ahead you will see stairs going down to the ticket booth, but don't go down them. Just to the left of those stairs is a walkway that goes to the gardens in the back. Walk that way and then start descending until you see a big grassy courtyard where we'll meet.
If we're too cold or it rains or gets dark, we can move to Nick's studio, which is 1/2 block away at 125 10th Street.