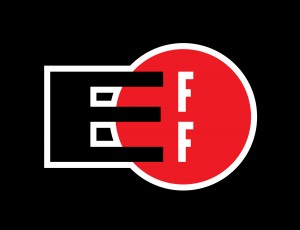 On Saturday, May 23, the Bay Area Society for Art & Activism is proud to partner with the Electronic Frontier Foundation to offer a community workshop on protecting our digital privacy. "The Electronic Frontier Foundation is the leading nonprofit organization defending civil liberties in the digital world. Founded in 1990, EFF champions user privacy, free expression, and innovation through impact litigation, policy analysis, grassroots activism, and technology development."
EFF Digital Privacy Workshop
Saturday, May 23, 2015
2-4pm @ Random Parts
1206 13th Avenue, Oakland, CA (map)
This event is free, all ages, and open to the public. RSVP →
Workshop Description
It's easy to succumb to privacy nihilism. That's the idea that digital security and privacy are simply impossible. But that's simply wrong. Better security and more privacy are possible. It is true that trying to protect yourself from 100% of the threats you face 100% of the time is a recipe for failure. But perfection is not the goal of digital security. Each person is faced with different threats—potential events that could undermine your efforts to defend your data. By determining what you need to protect and whom you need to protect it from, you can figure out how to counter the threats to your data.
The first step to good security is doing a threat modeling assessment.This workshop will talk about some of the threats to your privacy and security, walk you through modeling your own threat, and give a basic overview of some of the most commonly used tools.
For more information, check out the materials at https://ssd.eff.org/en/about-surveillance-self-defense
This workshop is part of  The Dissidents, the Displaced, and the Outliers, a transbay visual art exhibition about housing security and digital privacy at Random Parts in Oakland and Incline Gallery in San Francisco. Curated by Dorothy R. Santos, the exhibition will feature work in both venues by Anti-Eviction Mapping Project, Eliza Barrios, COLL.EO, Leslie Dreyer, Tom Loughlin, and Elizabeth Travelslight.
More information about The Dissidents, the Displaced, and the Outliers here →