The momentum going into 2015 is tremendous and we have a lot planned. I recently wrote a small reflection about the difficult coincidence of fundraising during the turbulent and emotional movements in support Eric Garner and Michael Brown. And I've been inspired by the incredible work of the artists-activists recently described by writers Jeff Chang, Christian L. Frock, and Ben Davis.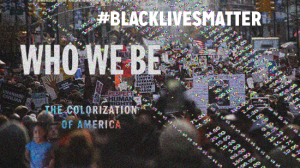 Artists and activist continue to be the courageous motor force that brings justice to the fore. Significant cultural and political change feels tangible and imminent. Let's do this!
Our inaugural membership campaign ends at midnight on January 3, 2015. Please join me and over sixty passionate and principled individuals and become a member by clicking here.
With love,
Elizabeth